Donations
PinUP System (Popper Front-End and Player) is licensed as free to use for non-commercial purposes.
Creating and maintaing PinUP takes a lot of time and resources. Please consider donating funds through Paypal to help support costs that I currently pay out-of-pocket and extras that will help the project/community as a whole.
Many thanks to all donors and supporters!!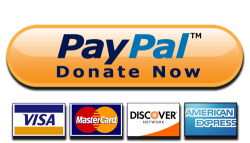 ---
note: Donations from commercial resellers does not allow them to promote or use the PinUP name in their websites/promotion material. Also, PinUP cannot be used in commercial sales that are not following community guidelines or using un-licensed software. If you are a commercial seller please contact me for information on licensing PinUP Popper and player. Thanks.
contact: david@nailbuster.com
donate.txt · Last modified: 2021/02/24 11:02 by pinupadmin
---